---
My favourite cardigan!
Fits perfectly, very nice design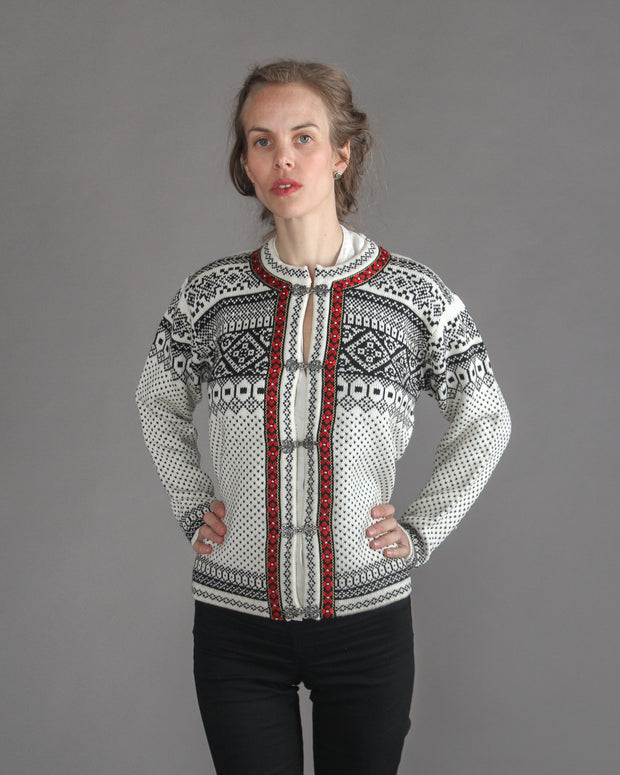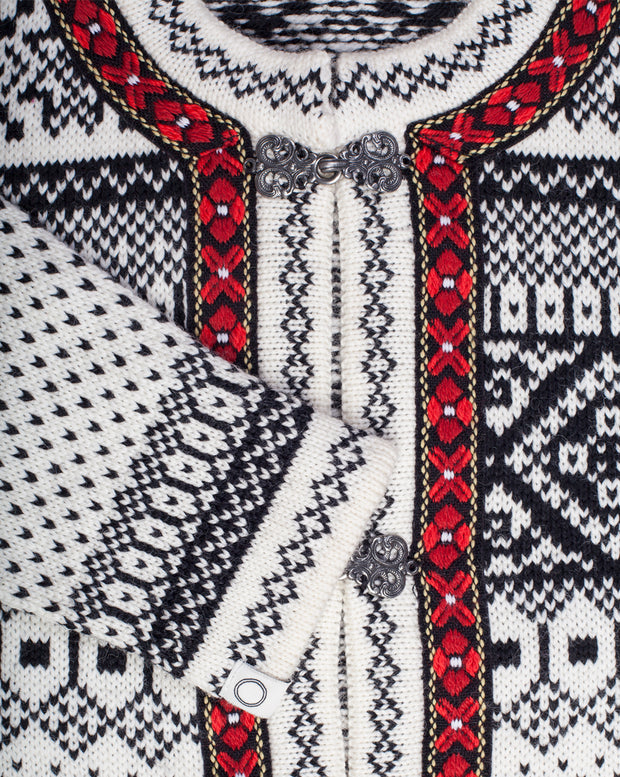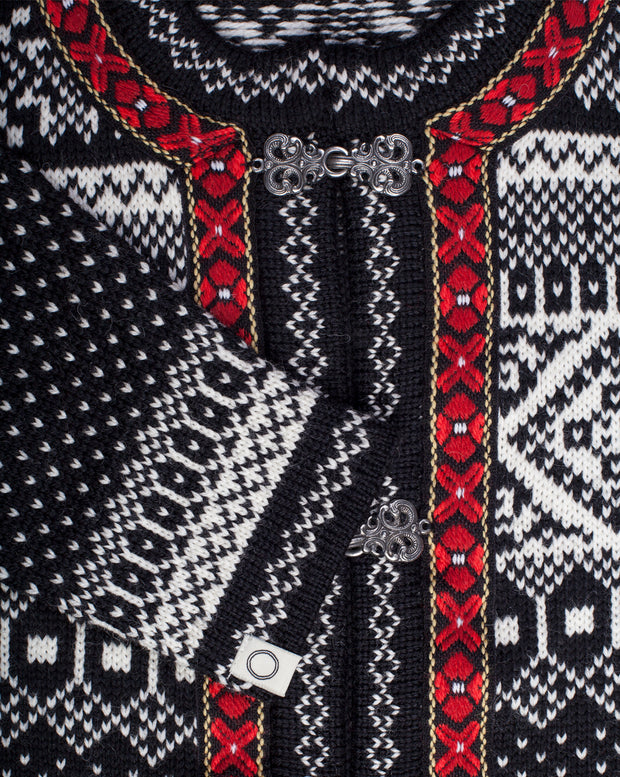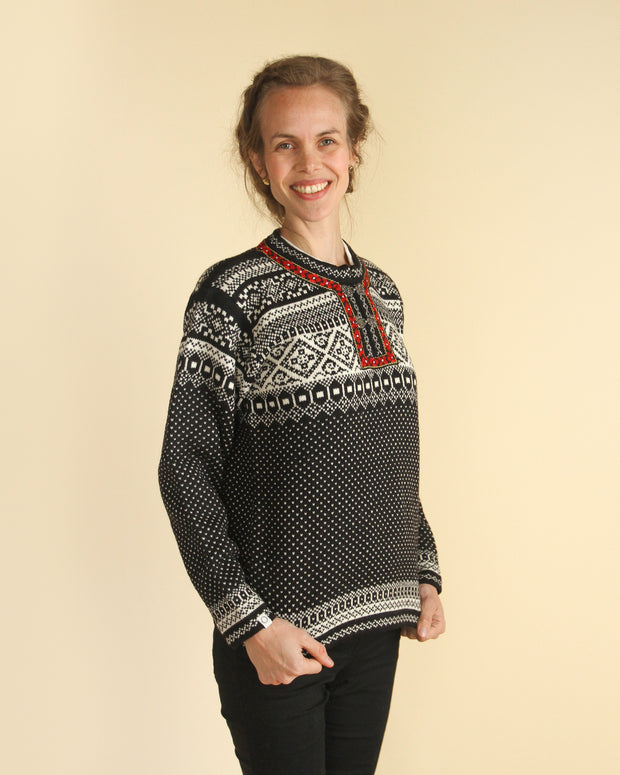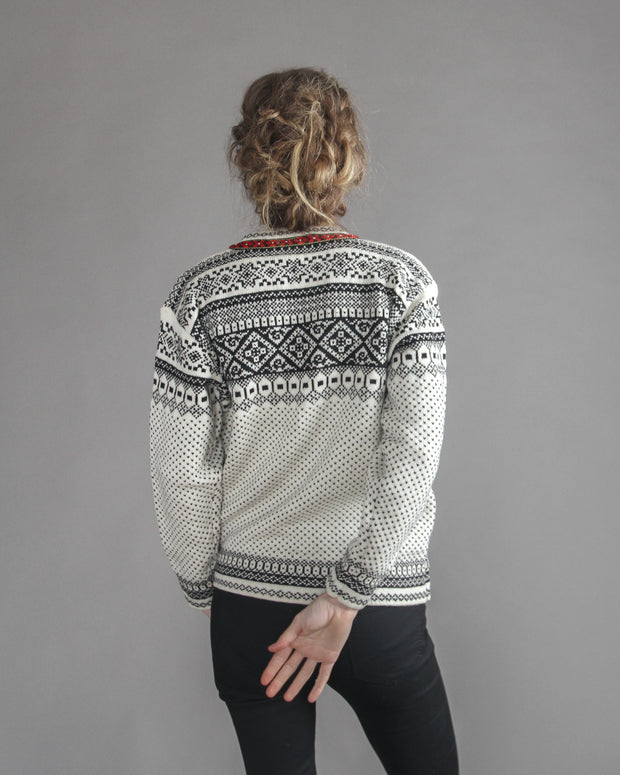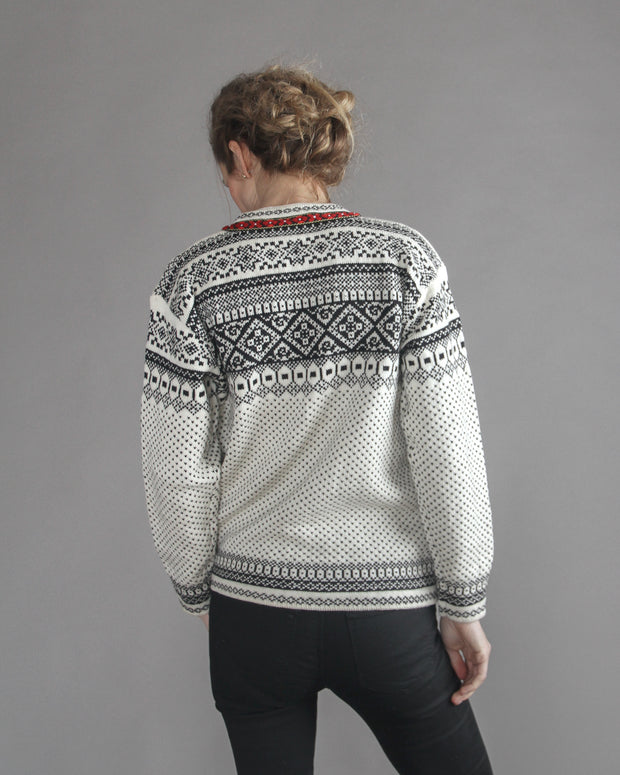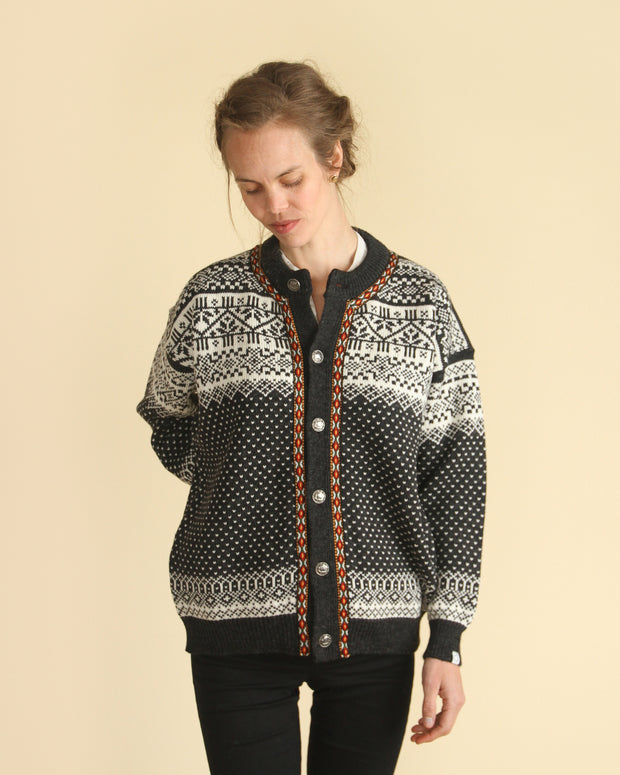 In Awe
This is the most beautiful Norwegian sweater ever!! What first caught my eye, was the design by the button holes going around the neck and then the buttons with the Viking ships!! How clever to have done these features. I am a fan of Susan's since meeting her one fall afternoon in the Bergen square at her tables laden with her knitwear. Hope to SEE you next year!
Comfortable
So beautiful, so comfortable. Bought this when I was in Bergen last year and wear it every chance I can. Absolutely love this sweater!